(801) 380-7741|
mountainstandardpoodle@gmail.com
Our standard poodles live in our house with us and are a big part of our family. We believe in improving the breed and want healthy, happy, beautiful dogs to be placed in good homes. We have a variety of health screenings performed on the parent dogs before we ever breed them.

​​Our puppies are socialized and great with kids and adults alike. We introduce them to a variety of situations, such as riding in the car, being on the grooming table, being on a leash, roaming around the house, playing in water, and playing fetch. We love our puppies and only want them to go to homes where they will be loved. We train them just like we do our own puppies, in hopes they will be as well behaved as possible when they get to your home.

We are an active, fun loving​​ family. We love the outdoors and camping in the mountains. My husband is also a very talented general contractor. You can check out some of his work at www.NoWorriesRecon.com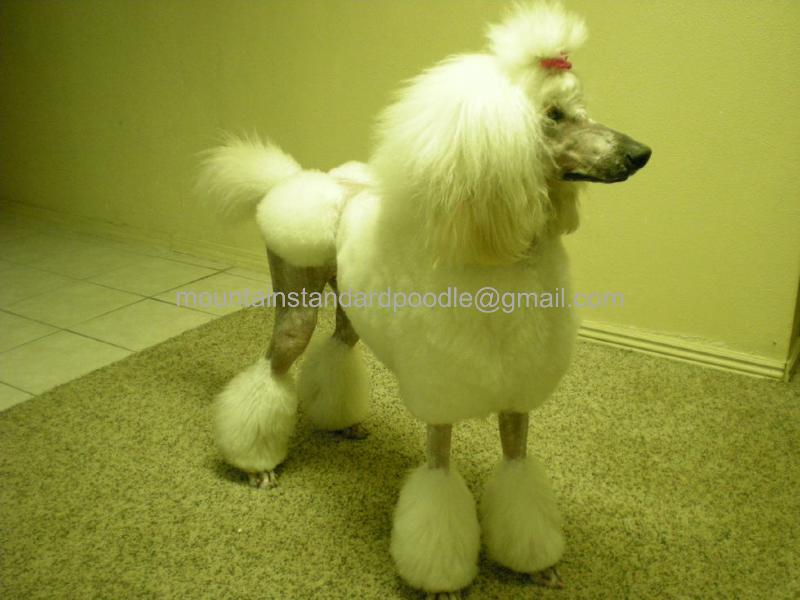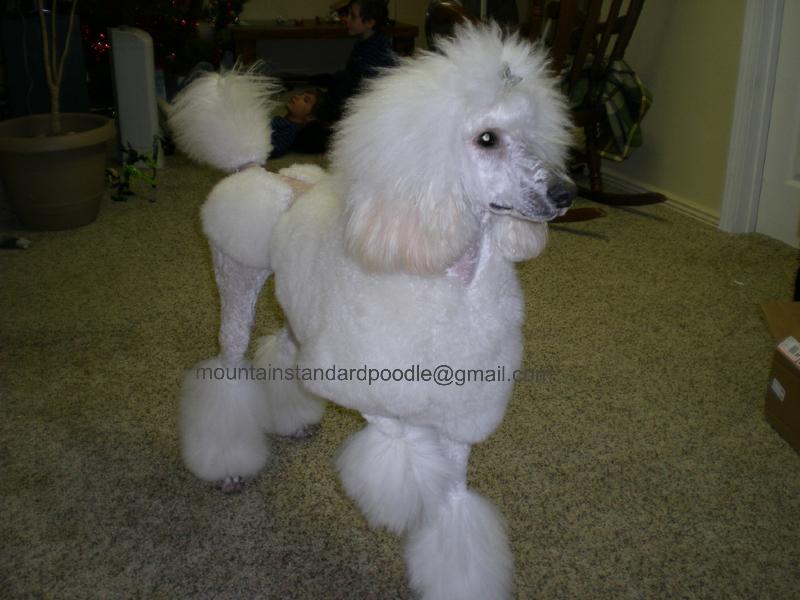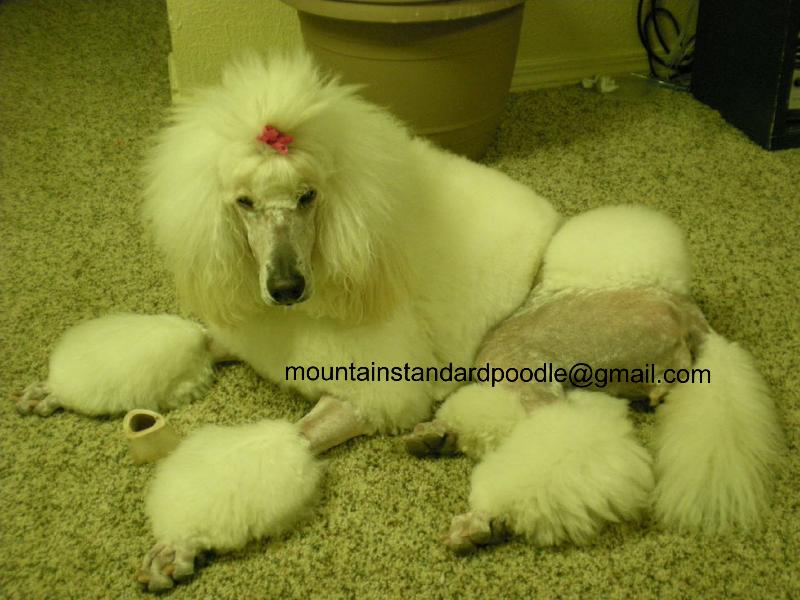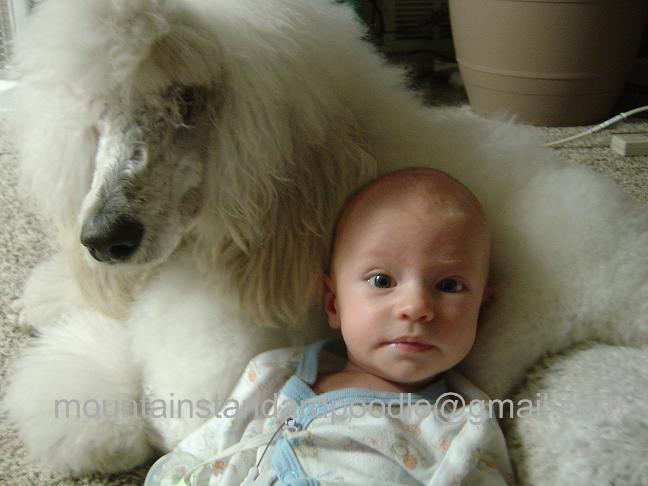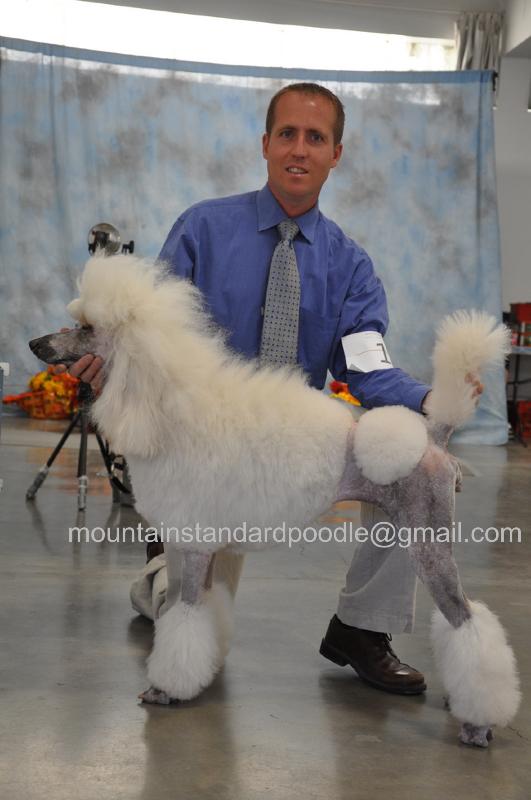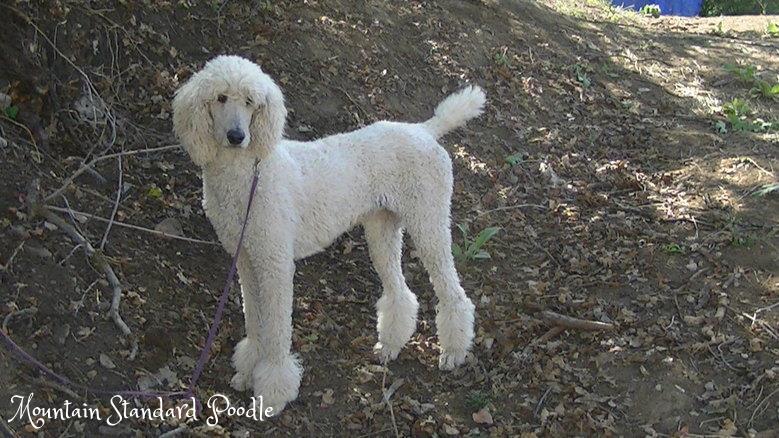 Like us on facebook!
Follow us on Pinterest!​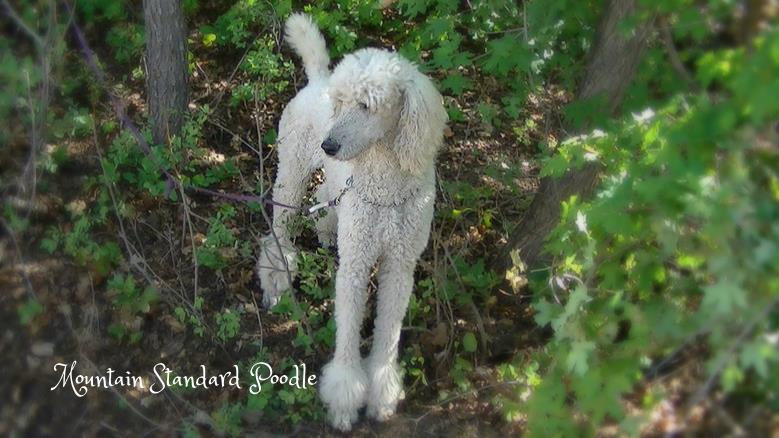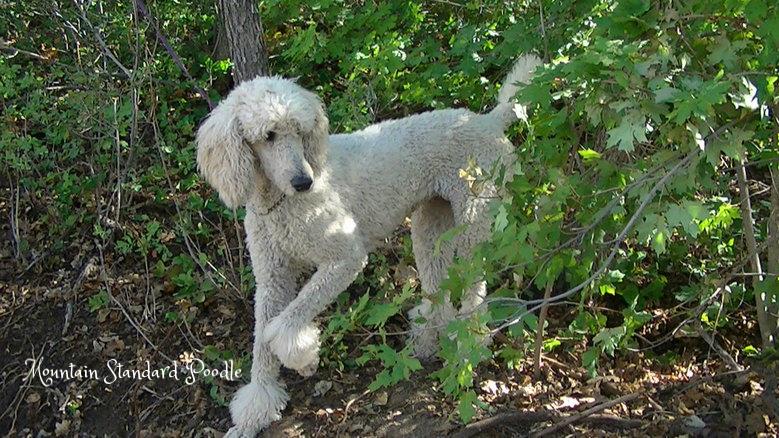 We are on Facebook and Pinterest! Follow us!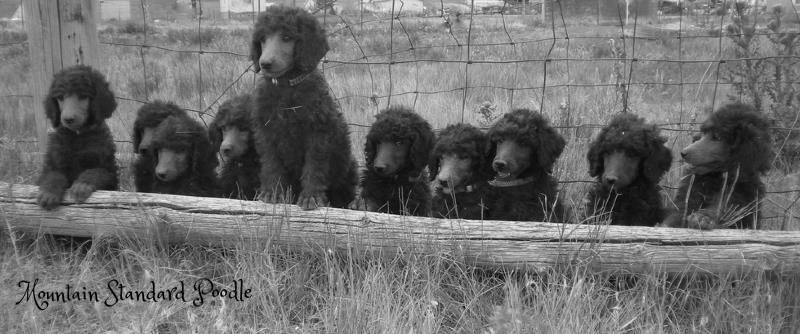 Thank you for visiting www.MountainStandardPoodle.com
Abby is so patient with the kids. She has a great temperament.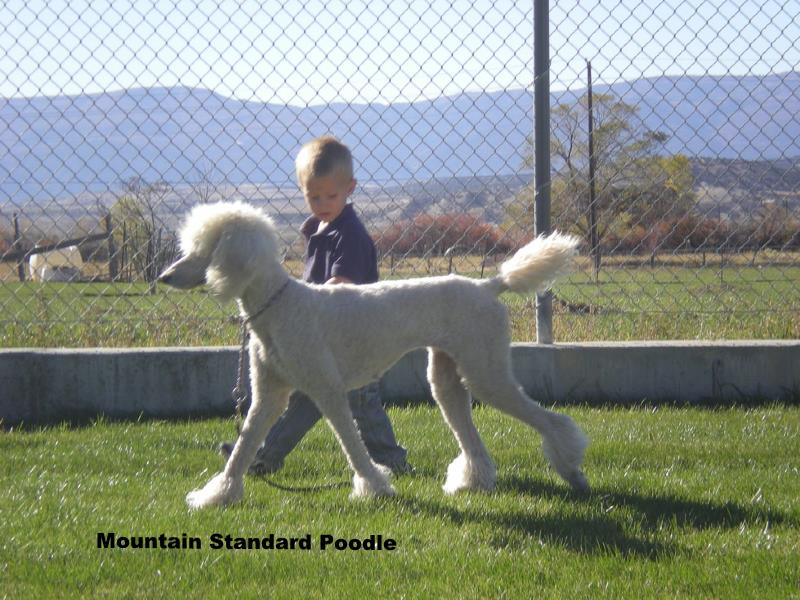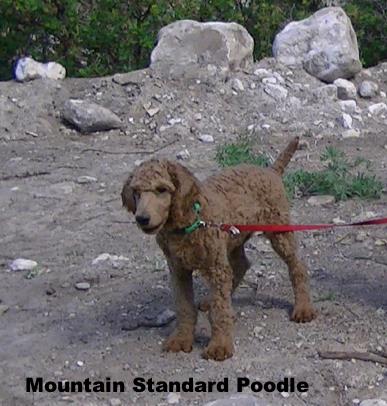 Abby has passed multiple health screening tests.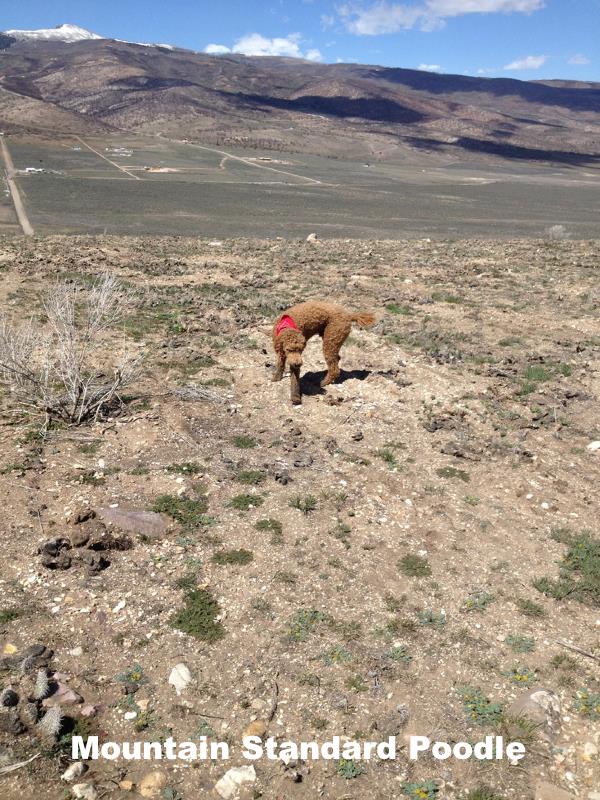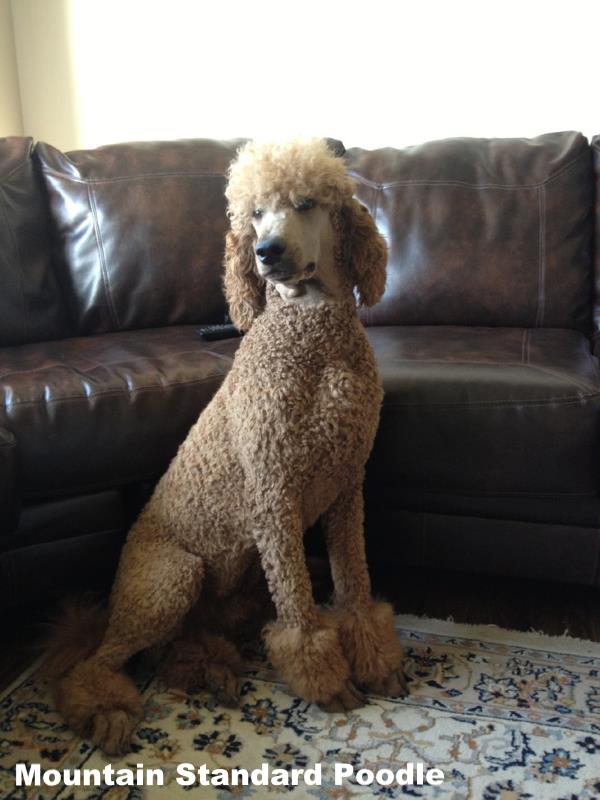 Scout is such a ham -he loves to smile for the camera.


He has an awesome temperament.


He has passed multiple health screening tests.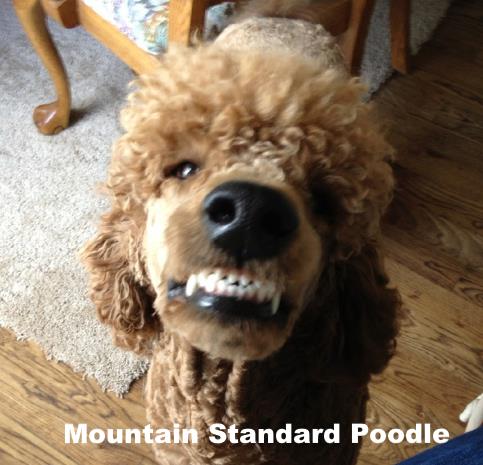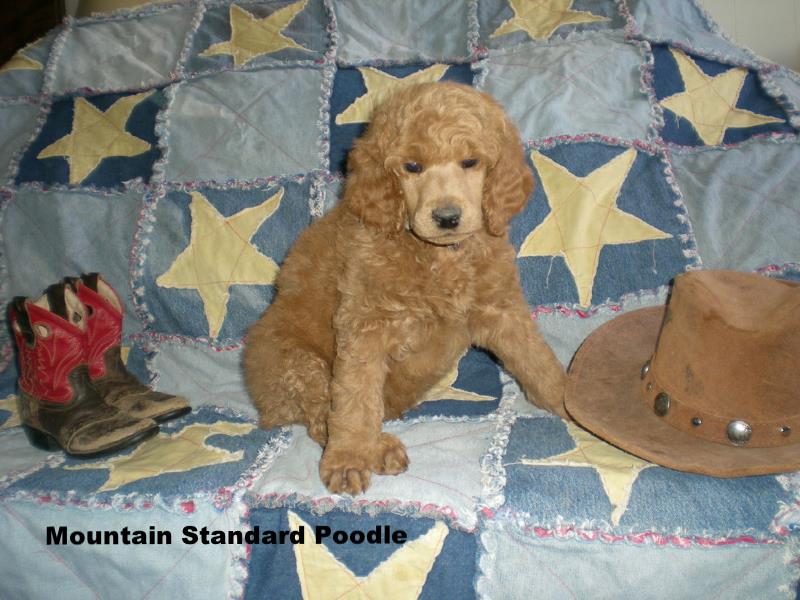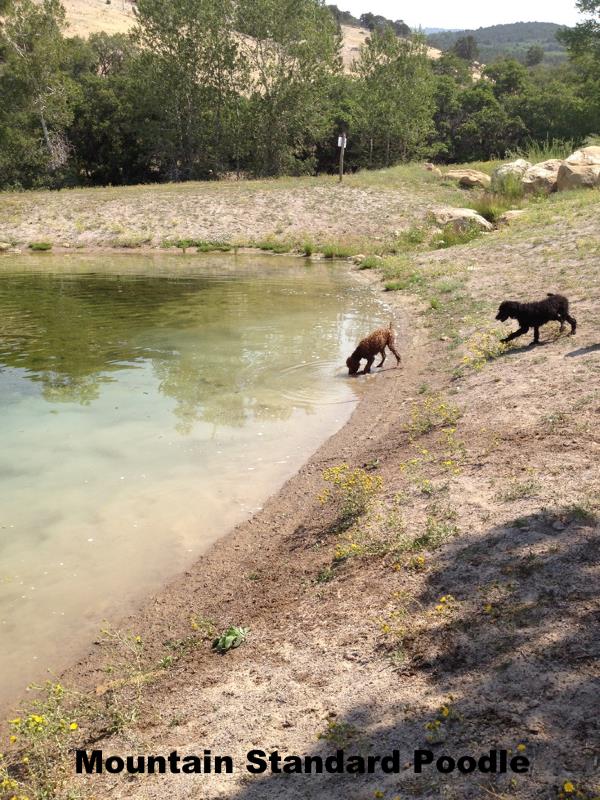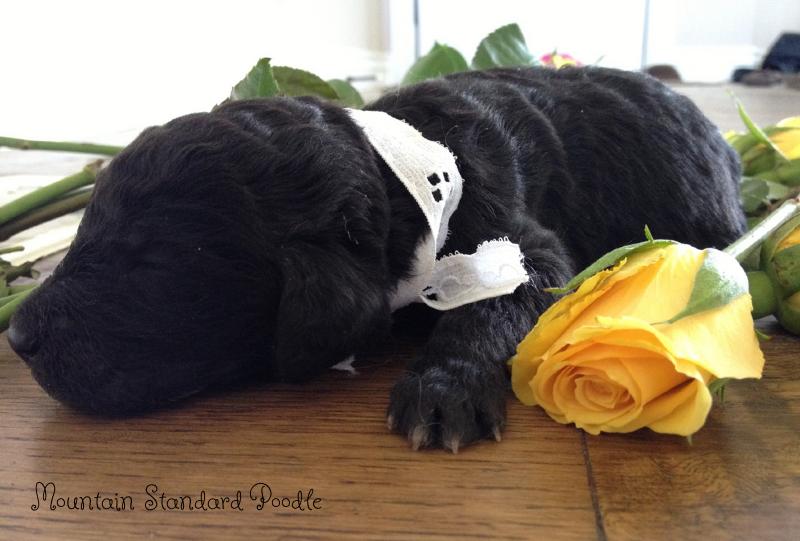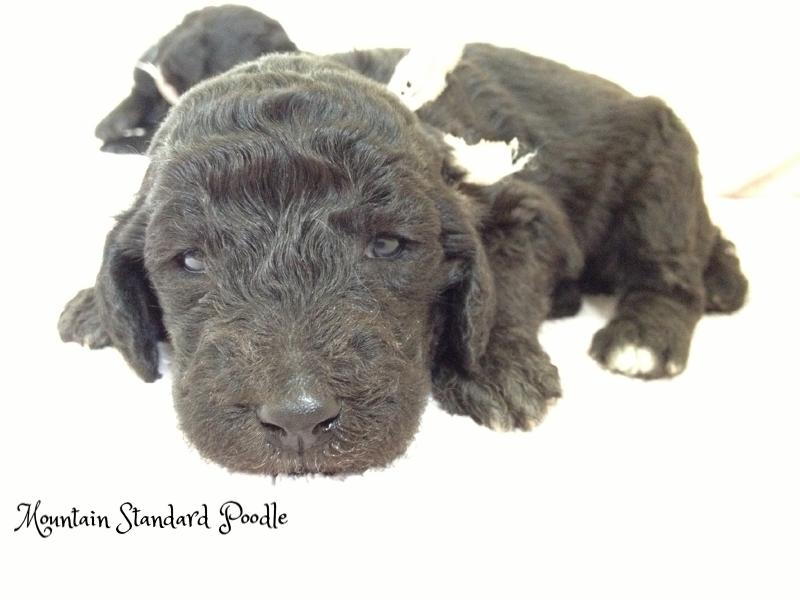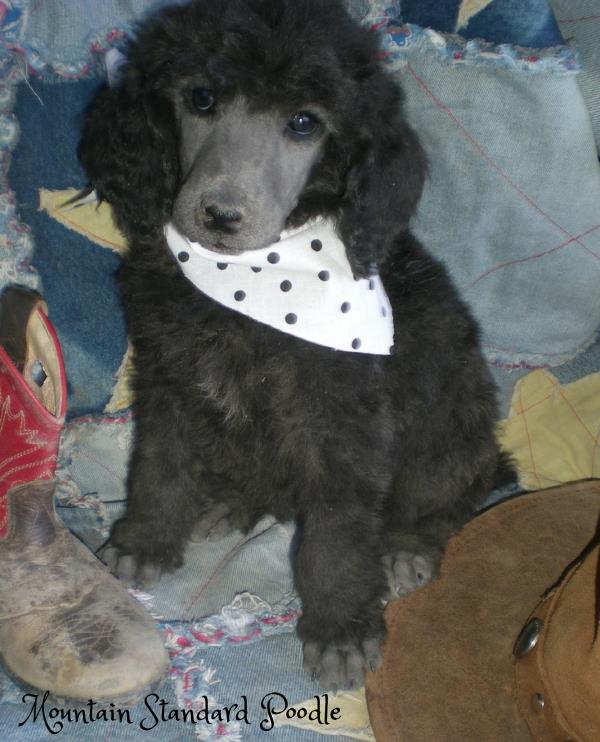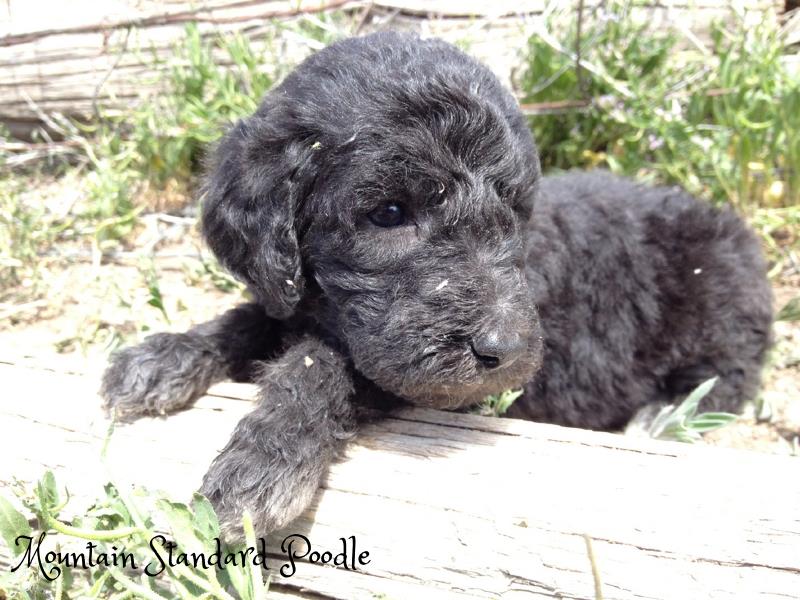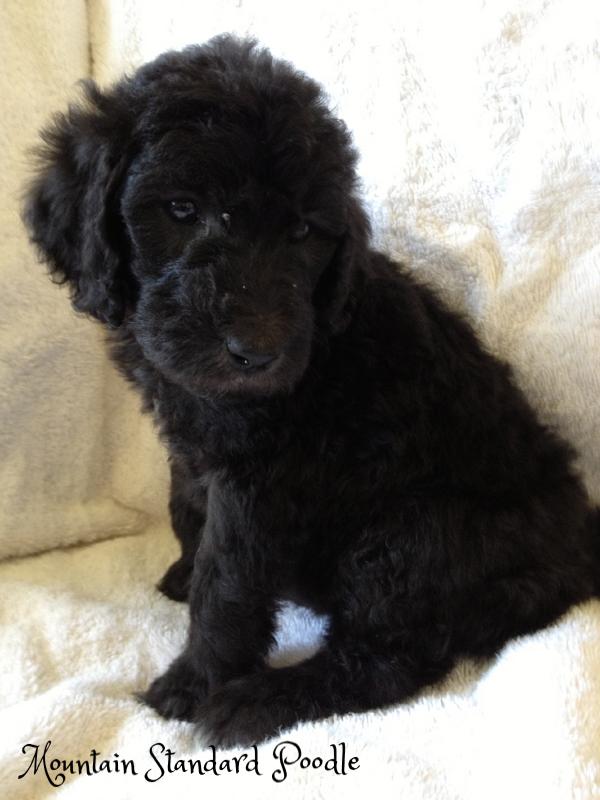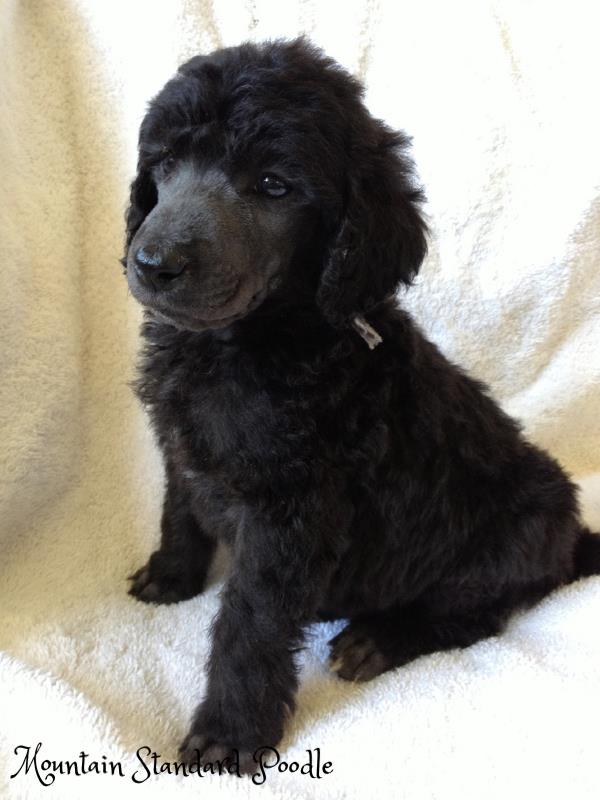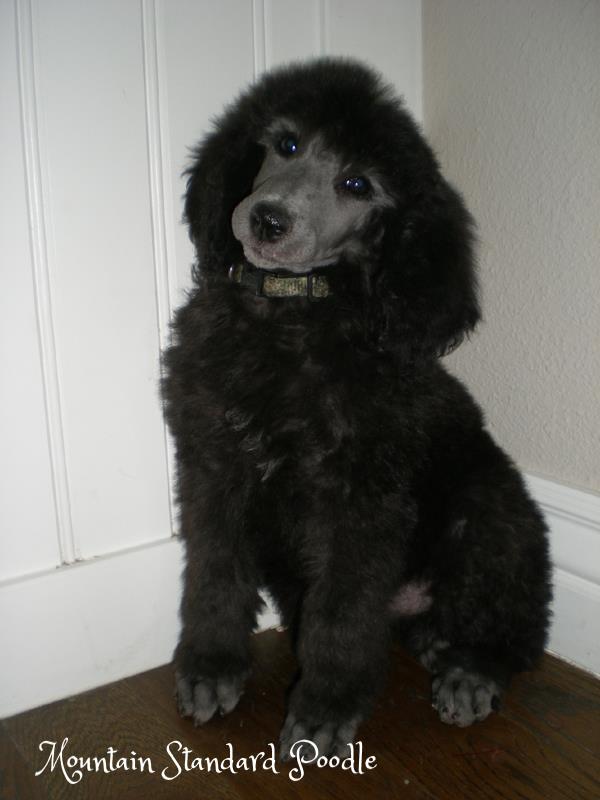 Before and after her first grooming at 4 weeks old.
Loving her first time outdoors.
​(3 weeks old)
​
Just opening her eyes at 2 weeks old.
Becoming such a beautiful lady!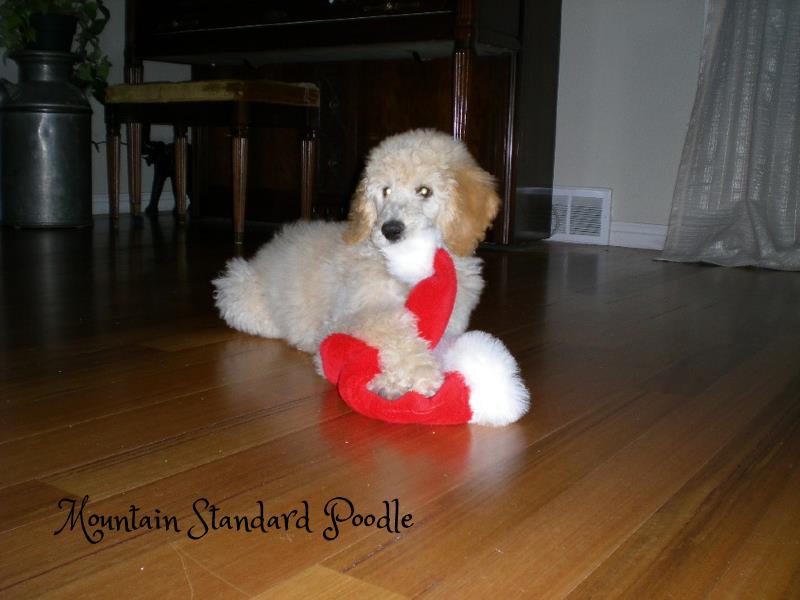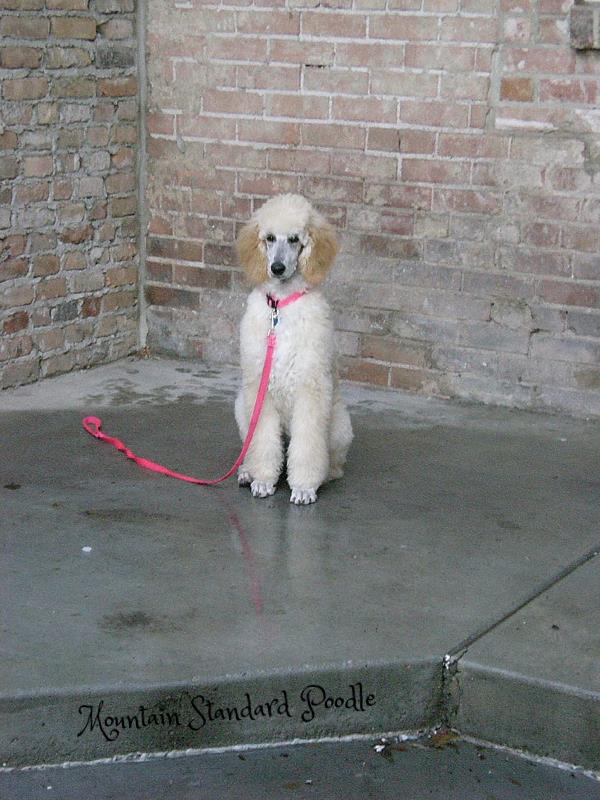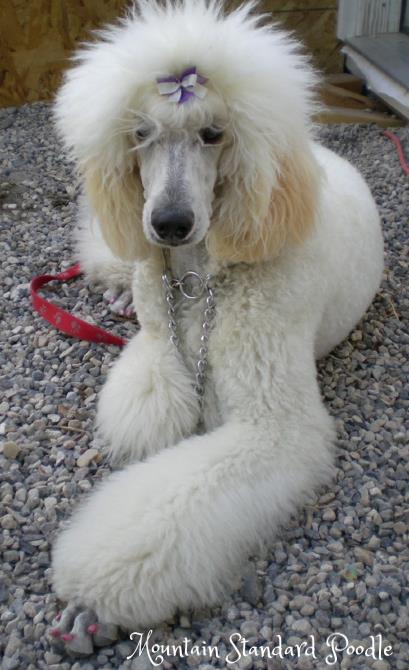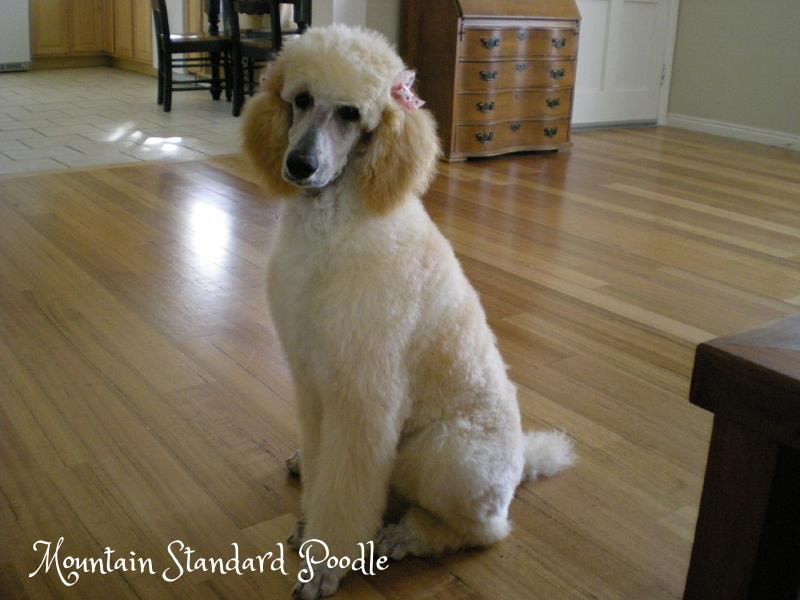 Scout is extremely patient. He just has this amazing outgoing personality that people are so drawn to.
​​When we have people over to look at puppies they always want to take him home too.

​​I honestly don't know what it is about him but he really knows how to make people feel happy. When you're having a bad day, he just knows how to come and make it better. There is just something about that boy!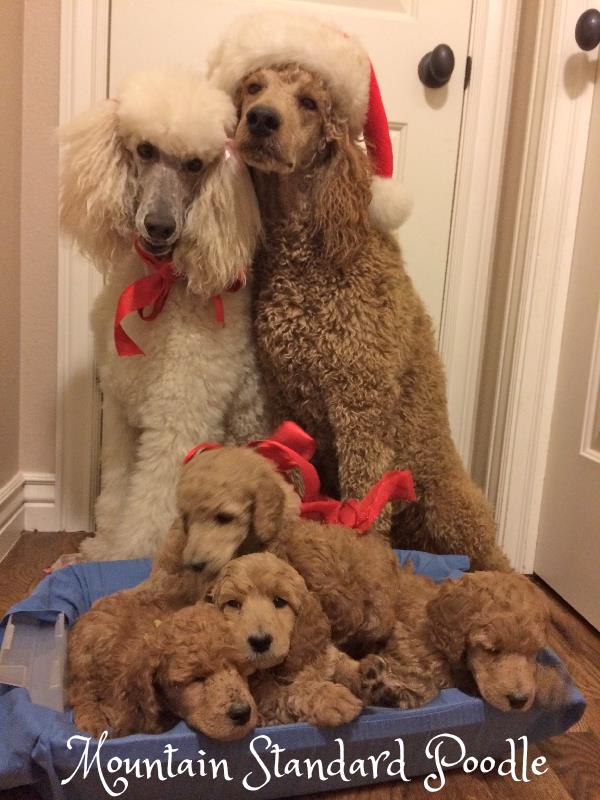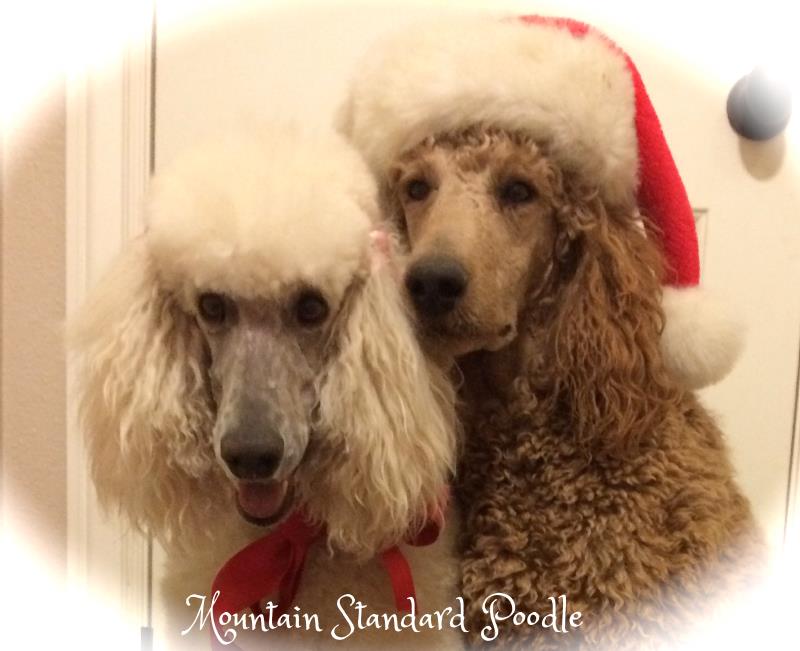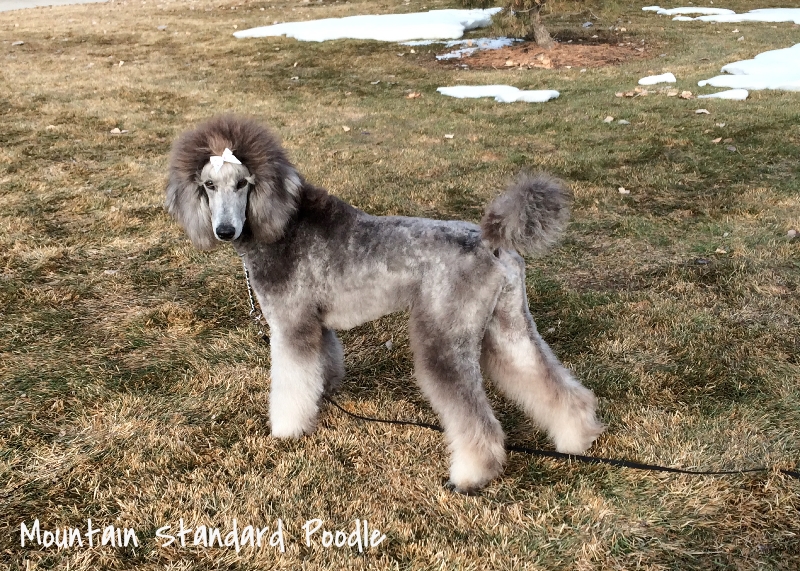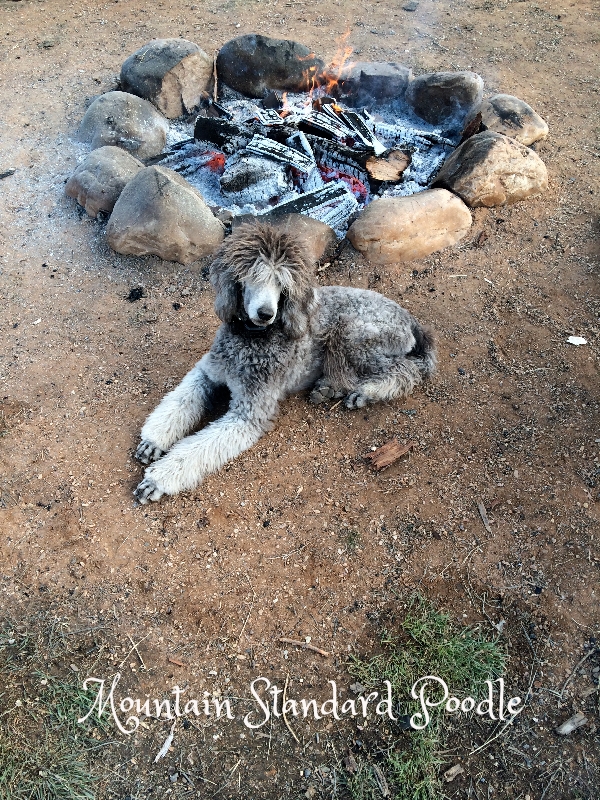 (801) 380-7741


(801) 380-7741