Top quality poodles for top quality people!
​
Mountain Standard Poodle


Please note:
Dogs remain for sale until an agreement has been made and a non refundable deposit has been placed.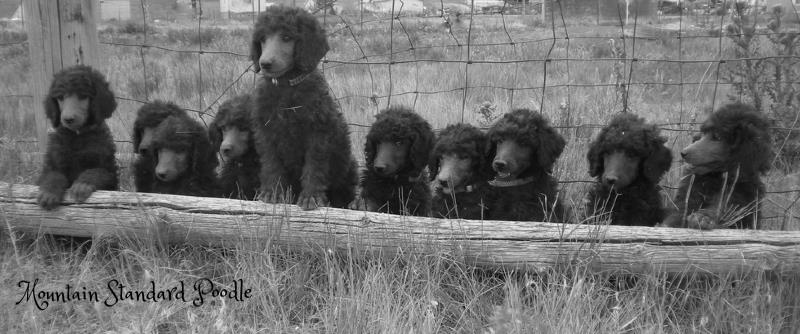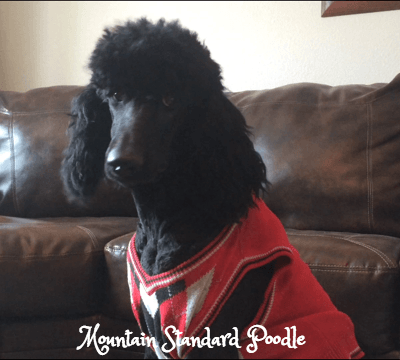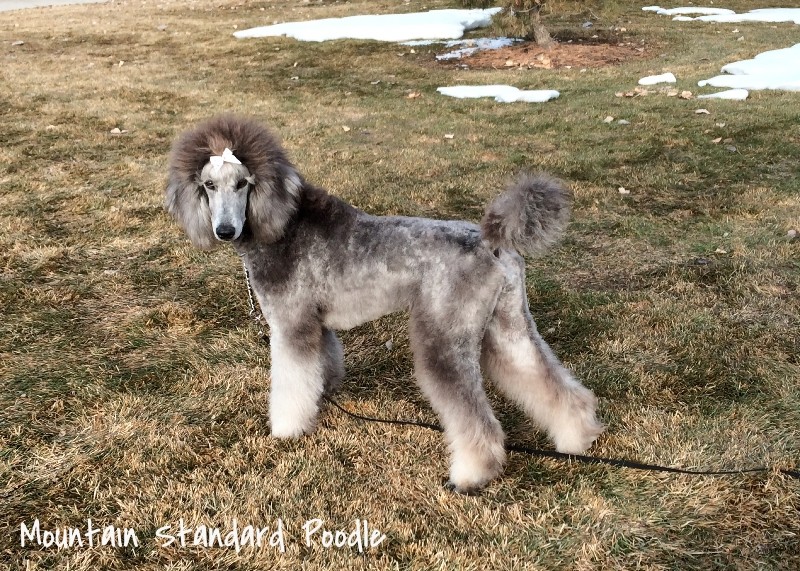 ​Fun Fact:
Our lines are FULL of champions. The parents are health tested, athletic, beautiful, calm and gentle.
Fun fact:
​
Silvers and blues are born black, by 4 weeks we may have an idea of what color they will be.
Mountain Standard Poodle


Mountain Standard Poodle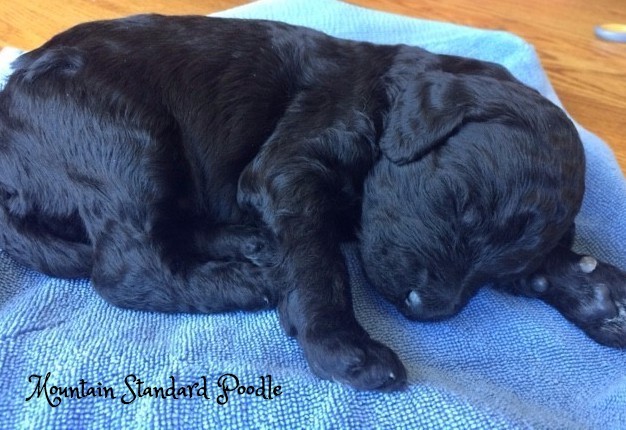 ​​
Be sure to check out our puppy gear and tips
pages
to be ready for your new addition.​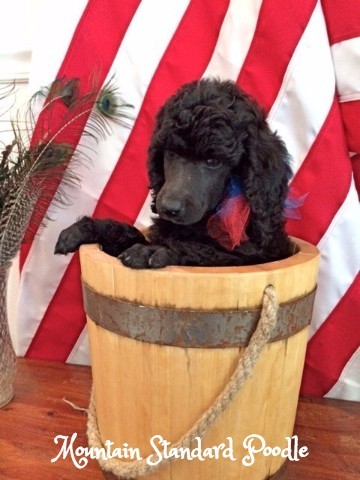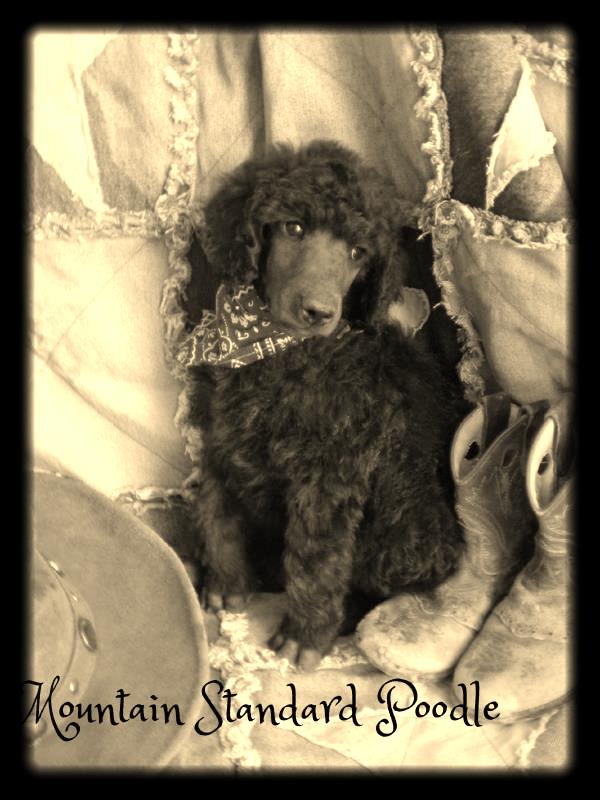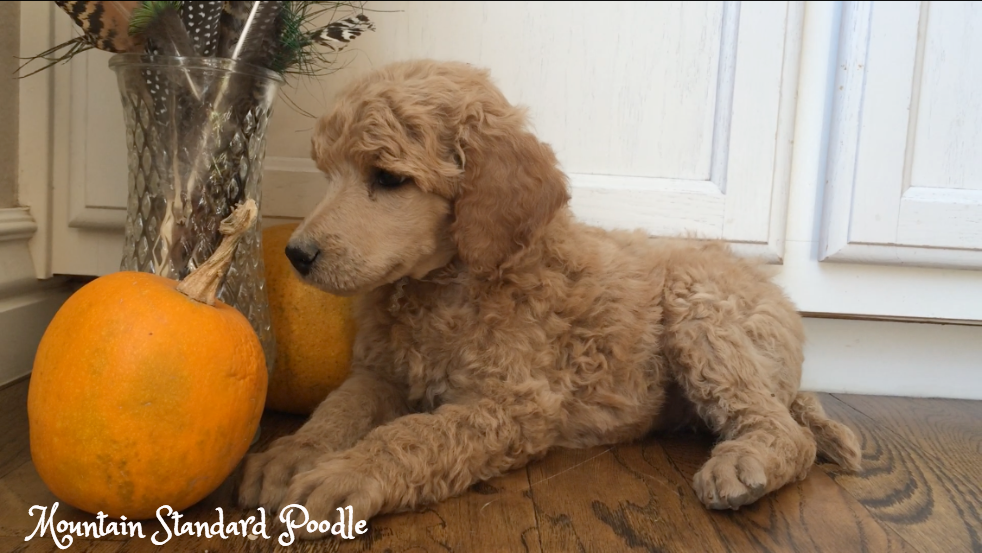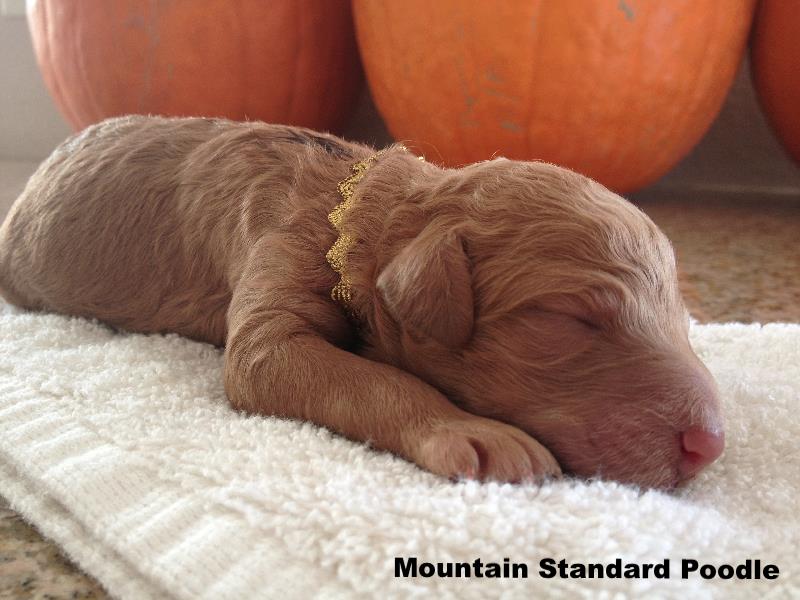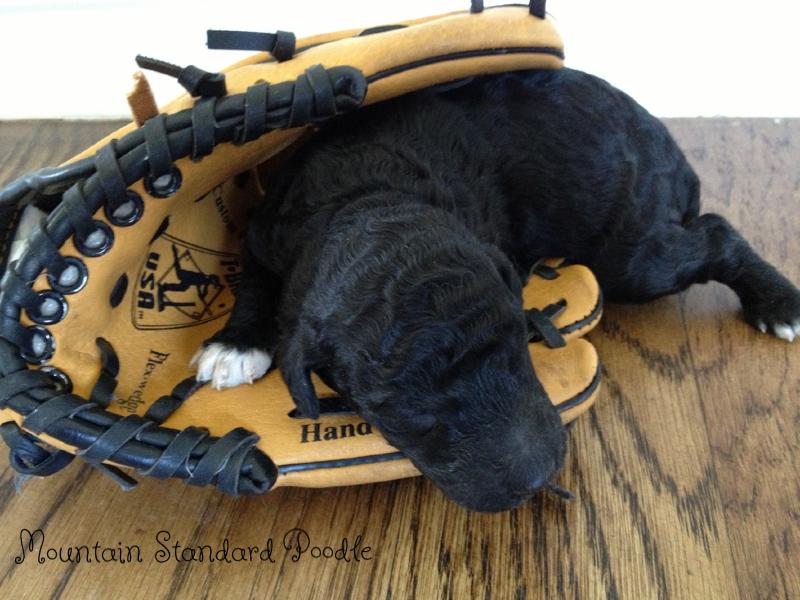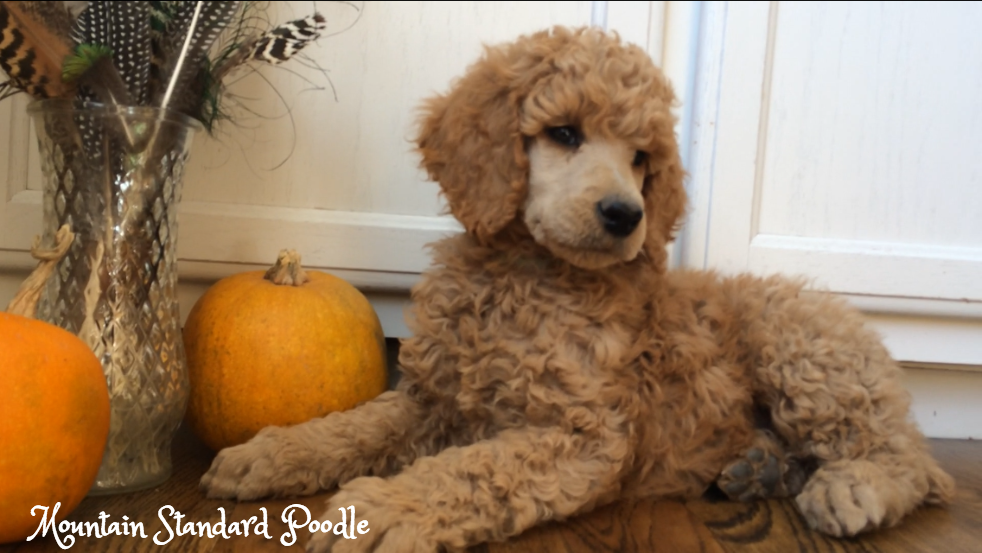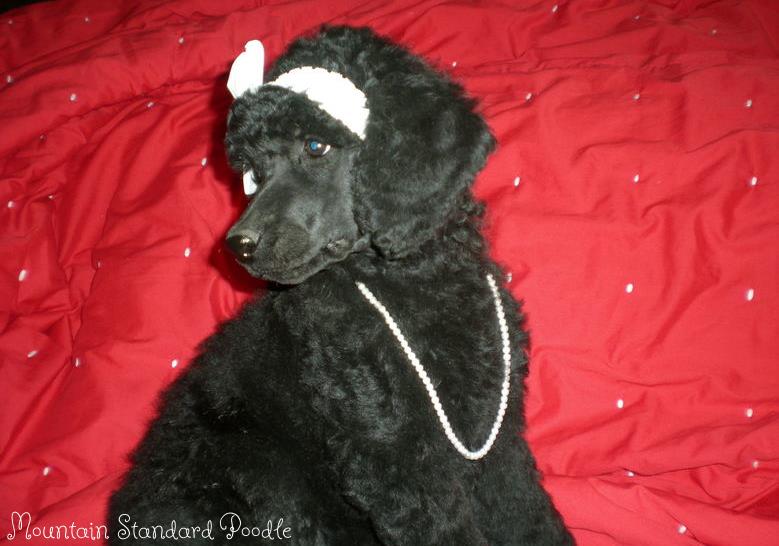 ​

​Feel free to look around our site, check out all the great tips

(with more being added all the time)

, look at all the cute puppy pictures and be sure to check out our
puppy gear
page for all the supplies you and your puppy will need!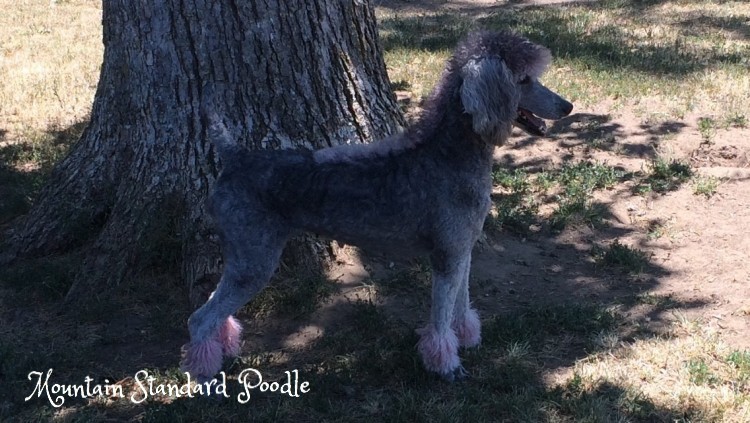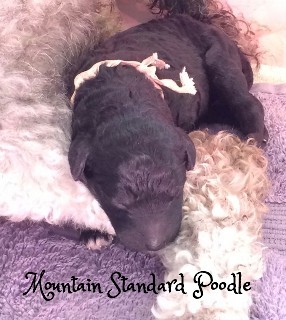 All of our pups have found wonderful homes and are no longer available.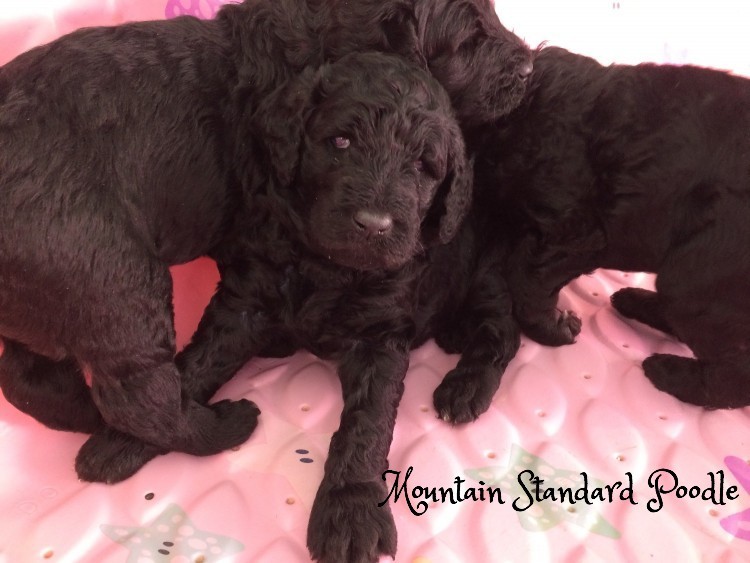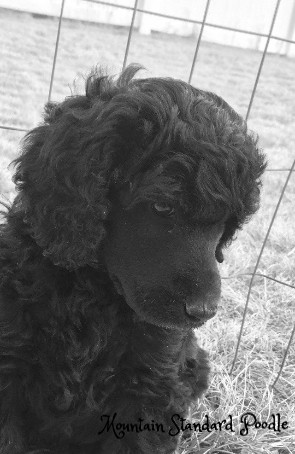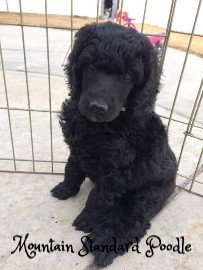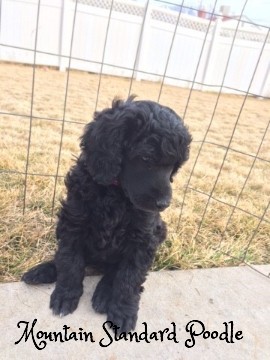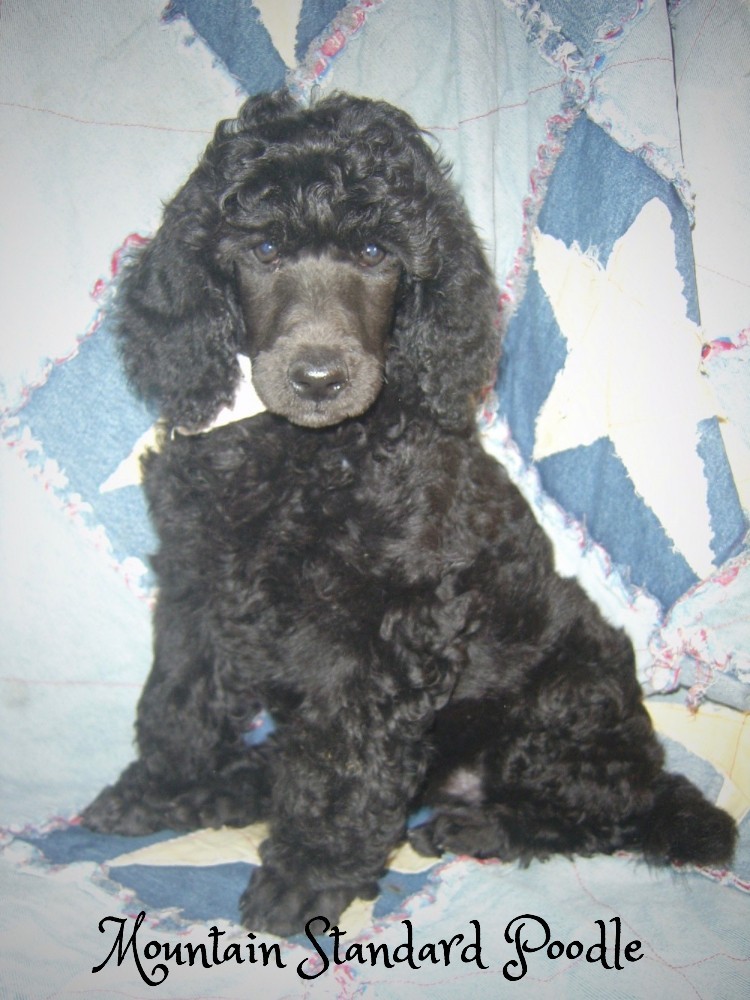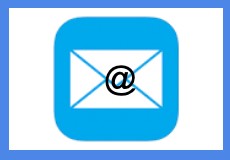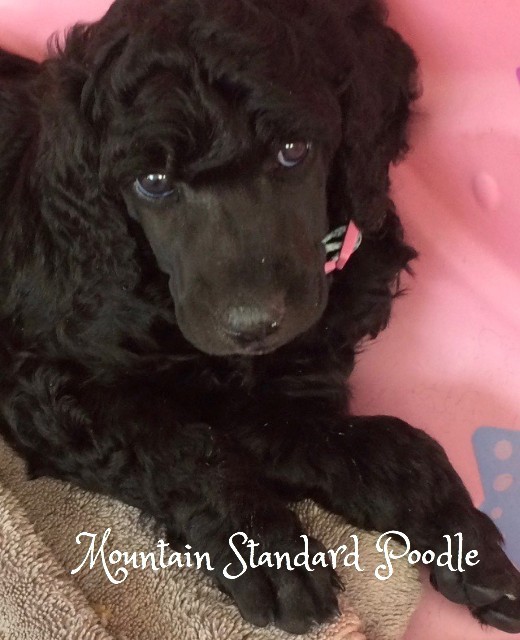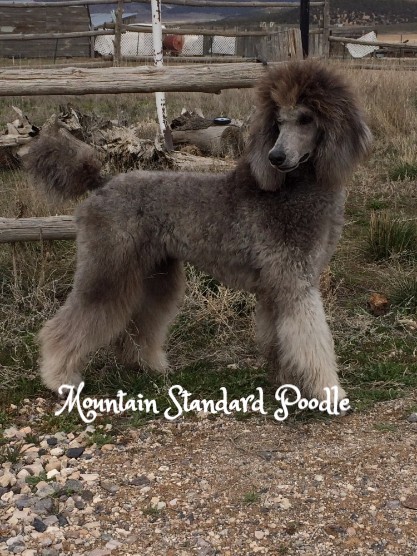 Check out tips from the pros
Please be aware: We have been informed there are scammers saying they are us and trying to sell pups using our good name. We don't have any puppies for sale at this time. Also, we never have any other breed than standard poodles. There are lots of good breeders online, but unfortunately there are lots of scammers too. Please use caution.